Why Us?
Biggest SK-CZ vendor (since @2015) ako-tazit-kryptomeny.sk Now expanding to whole EU
From this EU shop-version, you can even purchase directly from our wholesalers
Contracted with 29 different wholesalers so always absolutely The lowest possible price of ASIC miners in EU
Up 2 Year Warranty (instead of standard 6 months) to Bitmain miners
Personal support to you with miners choice, profit calculations, recommendations ..
Miner Setup for FREE
Antminer Z15 420 Ksol/s (Bitmain) – Zcash Miner
Antminer Z15 (420 Ksol/s) Equihash miner
*ASIC miner price includes Power Supply
Reviews
Customer Reviews
Description
Description
For sale ASIC Antminer Z15 (420 Ksol/s). Specialized mining hardware for mining of cryptocurrency Zcash (Equihash algorithm) from manufacturer Bitmain with hashrate of 420 KSol/s and 1510 W/h power consumption on wall.
PSU (Power Supply) included in miner price
Bulk orders from 3-7 pcs (vary to supplier). 
For bulk discount or any inquiries Contact Us
Support 7 days a week
Pay attention to prices because they sometimes change even several times a week
Delivery:
Shipping worldwide by DHL / DPD / UPS / FedEx (vary to supplier)
Personal pick up (vary to supplier)
Delivery with signature required (each supplier)
Delivery Time:
Miners in stock: 3-10 days (vary to supplier)
Miners for pre-order: vary on batch version
Shipping Costs: 0€ – 110€ in addition to the miner price
Payment Method:
Bank transfer
Cryptocurrencies (BTC, BCH, ETH, LTC .. vary to certain supplier)
Paypal
Specification
Bitmain ASIC Antminer Z15 – Specification:
Antminer Z15 Machine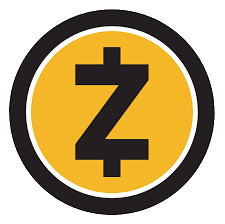 Hashing algorithm: EquiHash
Cryptocurrencies you can mine:
Zcash(ZEC), Zclassic(ZCL)
BitcoinPrivate(BTCP), Horizen(ZEN), Komodo(KMD)
Nicehash-Equihash, Pirate,
| | |
| --- | --- |
| Hashrate: | 420 KSol/s |
| Power consumption: | 1510 W/h |
| Manufacturer: | Bitmain |
| Warranty: | 2 years (instead of 6 months) |
| Miner Condition: | New |
| Machine Lifespan: | 4-6 years |
Power supply
| | |
| --- | --- |
| Power supply AC Input voltage: | 200~240 V |
| Power supply AC Input  Frequency Range: | 47~63 Hz |
| Power supply AC Input current: | 20 Amp |
Hardware
| | |
| --- | --- |
| Machine net weight: | 10,00 kg |
| Miner Size (mm): | 245 x 132.5 x 290 |
| Operation temperature: | 4 – 45 °C |
| Noise Level: | 70db |
| Voltage: | 12V |
| Networking connector: | RJ45 Ethernet 10/100M |
| Power efficiency on wall: | @25°C, 3.6 J/Ksol |
Additional Services
Additional Services
#1 Save up to €2 900 on electricity thanks to HOSTING
#2 Help with miner setup for FREE (by phone / videocall)
#3 Education:
#4 Other Mining Methods (5 Ways How to Start Mining):
How to Setup?
How Do We Setup Antminer Z15?
*help with mining rig setup is ✅FREE (by call / videocall)
*so simple that a 5-year-old child can run it
*installation time: 6 minutes
ASIC miners are PLUG-&-PLAY machines so hardware and software is fully prepared for mining. Setup in a Few Clicks.
To set up machines, you don't permanently need a separate PC, monitor or other equipment.
What do you Need?
Desktop / Laptop (just for the

first setup

)
1x Ethernet (LAN) cable
1x common 220V Power Cord
How do We Set Up Rig? [instruction]
#1 Plug ASIC miner with power supply (cables from power supply).
#2 Plug LAN cable to the miner (or we setup wirelessly).
#3 Plug power supply to the wall outlet. Turn on the button on supply so that miner will start to run.
#4 We load miner´s IP address on your PC and in the admin panel we set up your mining pool and your crypto-wallet, where you will receive all your mined coins (daily).
#5 You can disconnect your PC. Mining rig mines 24/7 and mined coins are sent to your wallet every 24-hours.
What is Mining?
What is Crypto Mining?
Mining Bitcoin or other cryptocurrencies is the process by which miners (mining machines) verify the transactions (crypto-payments) of other users and at the same time they create new coins of cryptocurrencies.
Thus mining consists of 2 mentioned steps:
#1 Transaction Verification
If you send money to a friend via bank, this transfer is verified and approved by your bank.
But who verifies your payment if you send 1 Bitcoin to a friend? Mining machines do that.
And what do they check? Whether you even own that 1 Bitcoin, whether the payment is valid and secured, whether you did not falsify that coins …
 
But who Verifies the Verifiers (mining computers)?
Systems itself, because every single transaction is verified by not only 1, but by thousands of miners worldwide. If any single of the miners tries to cheat, everyone else will expose him.
#2 Mining New Coins
Second step is generating new block of coins. As a reward for mining activity miners receive 2 types of "payout":
 The fees that you pay when you send a payment in cryptocurrencies
New coins from new block that they just "mined"
Both of these steps take the form of complex mathematical operations. Due to their mathematical complexity, whole activity is fully done by mining computers and special mining software.
Blockchain
All this data from the first and second step are automatically stored in the Blockchain (public ledger).
Every single confirmed transaction that has ever taken place in Bitcoin network from all over the world
Every single newly-mined coin of Bitcoin
.. They are once and for all written into this database and database is stored in every single miner (computer) on the world. Therefore there is no way to hack or change even 1 data in this database (no way to falsify / hack Bitcoin or Bitcoin wallet).
A detailed explanation of How Mining Works – HERE.
What do you Need to Start Mining?
Mining hardware (asic miner / gpu rig or hdd miner)
Internet connection with ping up to 50 ms and internet speed of about 4 mbps.
A room where miner can run, because mining hardware is quite noisy (up to 76 db) and produce heat. Or you can take advantages of hosting centers).
A wallet where you can store your coins
A mining pool account thanks to which you will receive a regular daily income
Exchange where you can sell coins for fiat currencies
Questions?
 How much does miner earn? Which pays off the most?
 Which supplier to choose (for orders from EU / outside the EU)
 What about Electricity? Lifespan?
 How to setup? Can I do it? What about Taxes? …
Contact us by email / phone.